Huxi Grand Theatre » Shanghai Acrobatic Troupe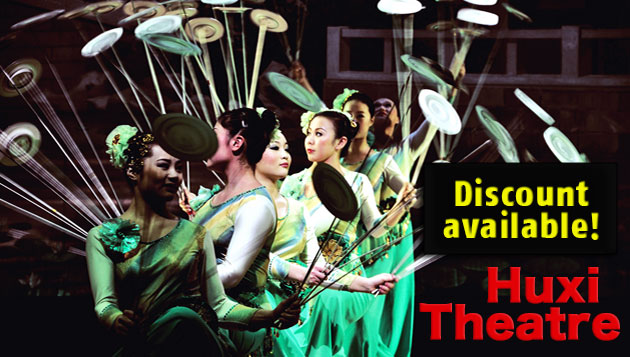 Shanghai Huxi Grand Theatre, also known as "Huxi Theater" is a classic acrobatic show venue which hosts the highly polished and skillful "Pujiang Feeling Show". Performed by the legendary Shanghai Acrobatic Troupe in collaboration with Shanghai Theatre.
There are a total of 18 slick acts, including the famous "ball of death" stunt. The performance is filled with fast action and fun. The 90 minutes will keep you and your family on your toes until the motorbike finale where eight bikes simultaniously revolve around a circular cage.
The Show:
Theatre: Huxi Grand Theatre, known as "Huxi Theater"
Chinese name: 上海, 滬西大劇院
Venue: Pujiang Feeling 2
Troupe: Shanghai Acrobatic Troupe (上海杂技团)
Time: 19:30PM
— See tickets page for advanced reservation.
Location:

Address: 205 Wuning Lu Putuo district, Shanghai
Chinese Address: 上海市普陀区武宁路205号
Access: Caoyang Road Station (隆德路站) on Shanghai Metro Lines 3, 4 and 11 (Exit 7, at the elevated station for lines 3 and 4).
— See location page for detailed directions.
Huxi Grand Theatre Seat Map & Price List: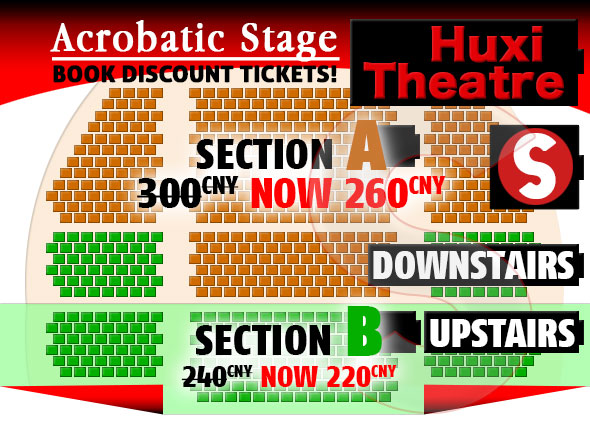 Photos: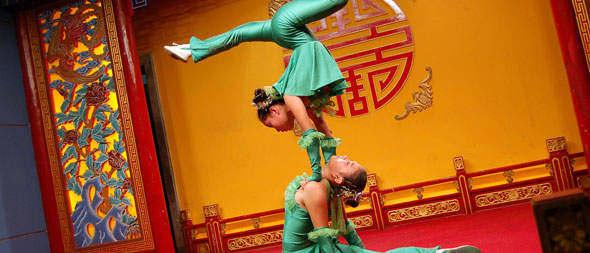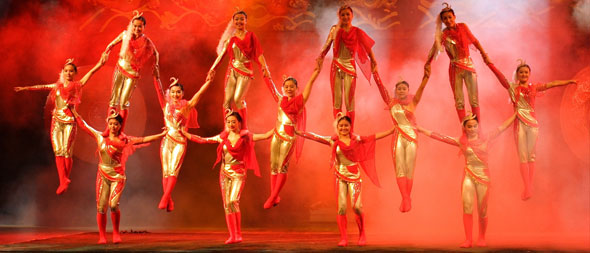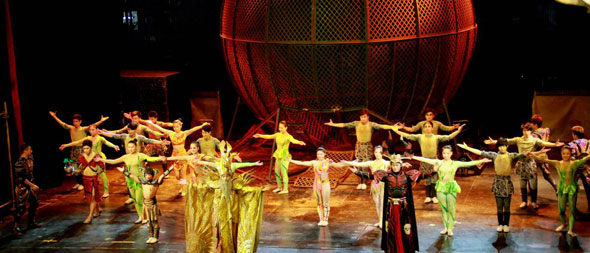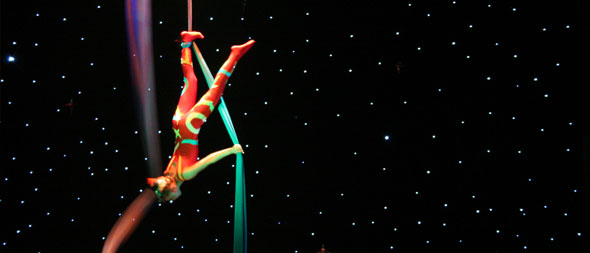 Enjoy the show!
Thank you.