Shanghai Massage Guide - Trusted Spas, Parlors, Foot Massage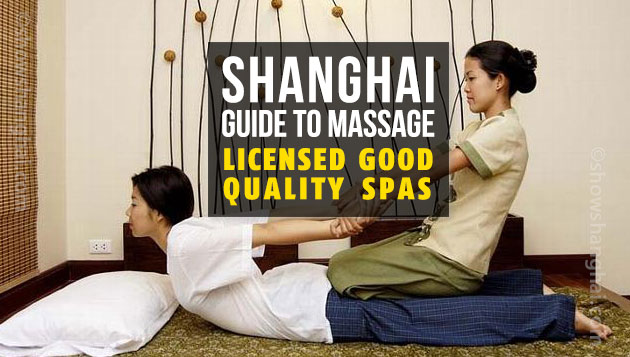 A must experienced luxury in Shanghai is the abundancy of inexpensive, quality massage spas, clinics and parlors. Chinese massage, known as "Tuina" is an important part of Traditional Chinese Medicine (TCM) that can reduce fatigue, increase health or even cure physical and mental problems. While massage joints seem to lurk around every corner, it's best to choose a licensed masseur that is safe, and professional for optimum effect and good value for your money. Some places also have English speaking staff.
The 2,000 year old history of Chinese massage has perfected several techniques with something suitable for everyone. Most common form is a whole body massage, that uses acupuncture points to stretch, push and knead the muscles. A licensed masseur will inquire about your physical health to create a one hour session suitable for your needs. Most of the time laying down fulled clothed, the massage is vigorous but can be adjusted according to ones sensitivity. This type is aimed to clear blockages in the body. Leaving your body and mind feeling relaxed and rejuvenated after the experience.
Foot massages, ranging from herbal foot massage to acupressure is the perfect way to relax after a tour or walking. Leaving not only your feet energised but giving you a whole range of physical health effects. This is a fun activity especially together with a group, sitting on massage chairs to receive the treatment.
---
Send us your requirements and hotel details/ other location details and we will advice you on some of the best and reliable places nearby to have a massage.
---
Путеводитель по Массажу & Спа в Шанхае — Пожалуйста, заполните форму ниже, чтобы связаться с нами для получения информации о качественных и проверенных массажных кабинетах. Обслуживание только на английском и китайском.